What is Bitcoin Lightning?
How does a Bitcoin payment differ from a Lightning payment? A Bitcoin payment via the blockchain is expensive, limited in number and can take a very long time. With the Lightning network, millions of Bitcoin payments per second can be made quickly and cost-effectively.
Bitcoin transactions take a long time. It takes a long time for payments to be confirmed on the blockchain and the number of transactions is limited.
Bitcoin payments via the blockchain are not ideal for quickly paying for a coffee or a download on the Internet.
A special further development of the Bitcoin payment system can remedy this shortcoming: the Bitcoin Lightning Network.
With a Bitcoin payment via the Lightning Network, an unlimited number of faster transactions can be carried out at lower fees.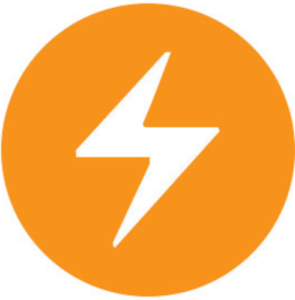 A Lightning payment is an instant Bitcoin payment.
What is the Bitcoin Lightning Network?
Many critics complain that Bitcoin transactions take a very long time. In fact, the Bitcoin network only manages around seven transactions per second, with high transaction fees.
This is where the so-called Bitcoin Lightning Network comes in, which is intended to solve precisely this problem.
The Lightning Network increases the speed of Bitcoin transactions to one million transactions per second.
By comparison, Visa, the global market leader in digital payment transactions, says it receives around 65,000 transaction messages per second or an average of 150 million transactions per day.
Bitcoin transactions would therefore be processed 15 times faster via the Lightning Network than via the Visa network – and completely without middlemen such as payment service providers or banks.
How does the Bitcoin Lightning Network work?
The long transaction times for Bitcoin transactions are due to the so-called block confirmation time. The Bitcoin network creates a new block every ten minutes or so, which contains all the transactions carried out during this time. Although this increases security in the network, as each transaction is individually checked, verified and stored, it takes up a lot of time. This alone makes Bitcoin payments unsuitable for everyday use.
This is where the Bitcoin Lightning Network comes to the rescue: it enables transactions to be carried out almost in real time, and at minimal fees that average well below USD 0.01 per transaction. These are often a fraction of a cent. But how does it work?
Users who want to carry out Bitcoin transactions do not send them directly to the Bitcoin blockchain as usual, but to the Lightning network via a Lightning wallet.
As not all wallets are compatible with the Lightning network, users need a separate Lightning wallet.
The use of a Bitcoin hardware wallet is recommended for storing Bitcoins and keeping them for the long term. To pay and receive payments with Bitcoin, we recommend using a special Lightning Wallet.
An overview of the most common Lightning wallets can be found in the article: Lightning Wallet.
When using a Lightning Wallet, you connect to the Lightning network and a payment channel is opened for the sender and recipient. The transactions now take place in this channel and are not initially part of the Bitcoin blockchain.
No direct connection between the transmitter and receiver of the Lightning payment is necessary. Thanks to the decentralized Lightning network, everyone is connected to everyone else and a Lightning payment can be routed to the recipient via several stations.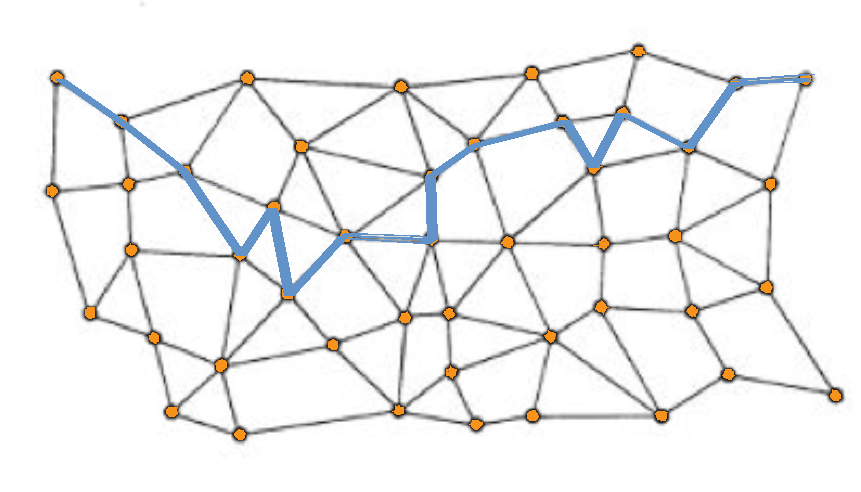 The recipient of the Lightning payment can then decide whether to leave the Bitcoin balance in their Lightning wallet in order to make payments via Lightning again. However, they can also convert their Lightning credit back into Bitcoin credit and store it in their Bitcoin wallet for the long term.
You can save your money in a bank account or keep it safe in a vault. You always have some cash in your wallet for your daily payments. The same applies to Bitcoin. You can store and save Bitcoin long-term in a Bitcoin wallet and use Lightning for daily payments.
If you want to pay or receive payments with Bitcoin, it is best to use Lightning payments.
Coinsnap provides merchants who want to receive Bitcoin and Lightning payments with the corresponding options without having to take care of the technical details themselves. As a merchant, you only need your own Lightning Wallet to receive incoming Lightning payments.
As a merchant, you benefit from Lightning payments because they are credited immediately, are inexpensive, available worldwide, irrevocable and ideal for small-value and online payments. Given these advantages, Bitcoin transactions via the Lightning Network are the future of payment processing.
The advantages for merchants who accept Lightning payments can be summarized as follows:
Lightning payments are executed immediately.
Lightning payments are credited directly to the recipient.
Lightning payments are cost-effective.
Lightning payments are guaranteed. No chargeback risk for the merchant.
Lightning Payments can be used worldwide.
Lightning payments are ideal for micropayments.